The 1997 Tennessee Vols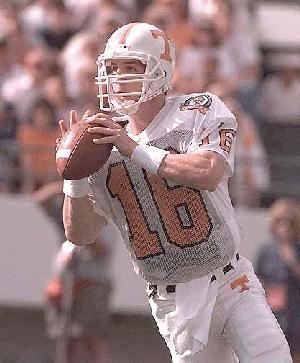 1997 - Peyton's Last Year - obvious Heisman Trophy winner but was cheated out of it.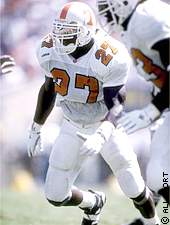 Al Wilson at work!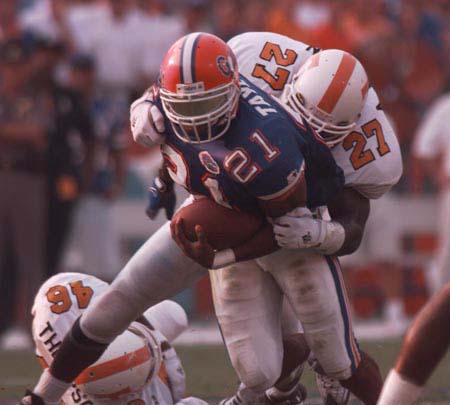 Al Wilson - get that Gator!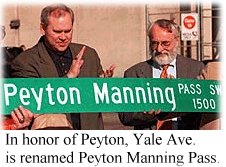 Knoxville renames Yale Avenue - Peyton Manning Pass.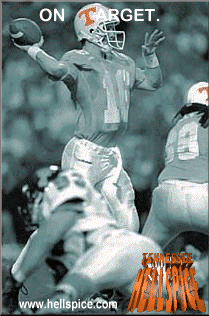 <
Right on Target!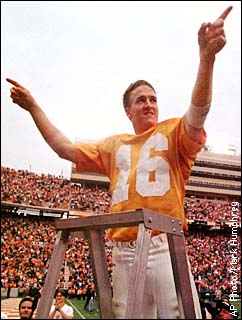 Leading the band in Rocky Top!
Last game - 11/29/97 - TN 17 Vandy 10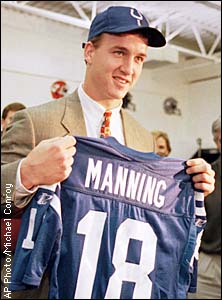 Receiving his Indianpolis Colts jersey - ready for the big time!
Following Peyton as he joins the Colts
---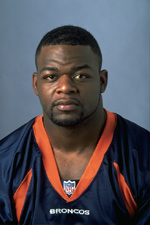 Al Wilson and Trey Teague join the Denver Broncos! We're extremely proud of our two Jackson, TN hometown guys! Trey was Peyton's roomie at UT.