Tee Martin takes the helm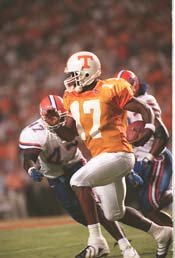 Beating the GATORS!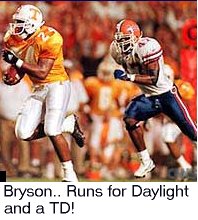 Tennessee wasn't Gator Bait at this game!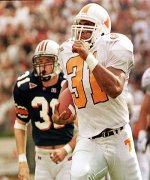 Lewis - Auburn Game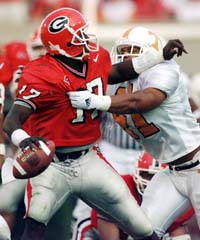 Sack that Dawg!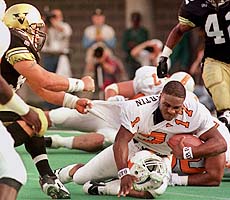 Tee and Vandy - lost his helmet!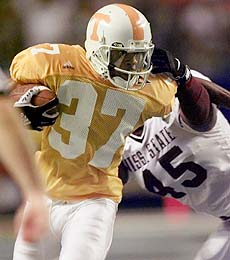 Peerless Price against MSU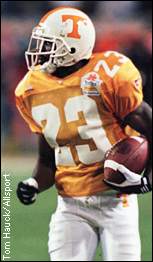 Dwayne Goodrich

Stopping the Noles!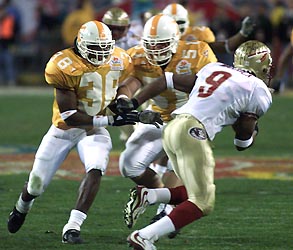 Showdown at the Fiesta Bowl!
Number 1 - one -Uno - for the first time in 42 years!!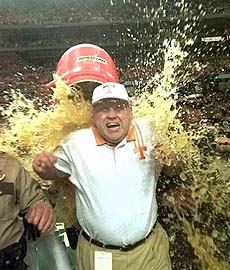 A Wet Happy Coach!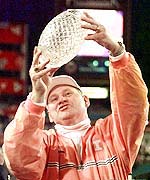 A happy Coach!
---
Back to My Blood Runs Orange