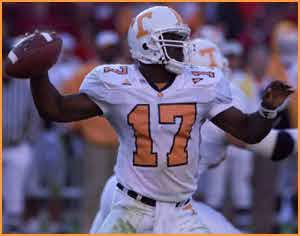 Tee Martin - 6'3" 215 pounds senior from Mobile, Alabama.
QB for UT Vols - ready to start the orange crush machine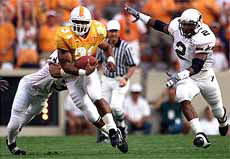 Jamal running through Wyoming!

Leonard Scott running over Wyoming!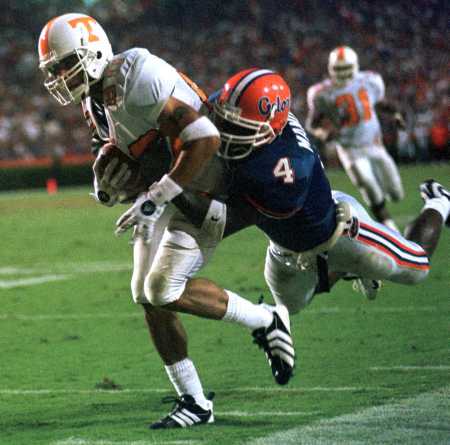 Gator tying to pull Eric Parker down!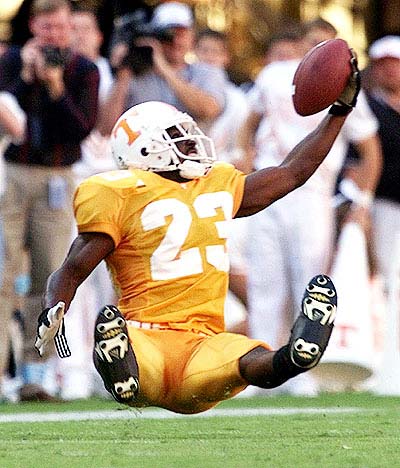 Goodrich making an incredible interception at Memphis!

Go Cedric! Take them with you!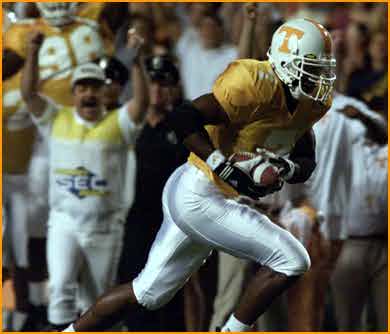 Deon makes a TD against Auburn!

Go Eric! The Tigers can't stop you!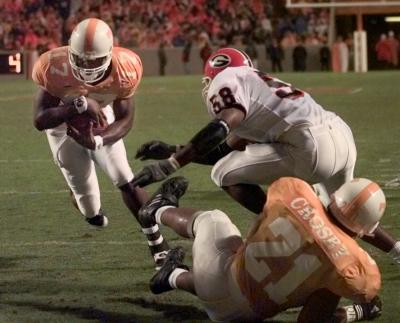 Tee's TD at Georgia!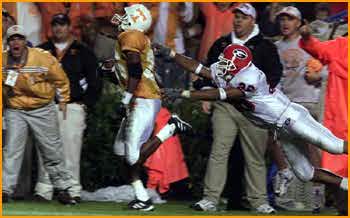 Leonard long run from kickoff!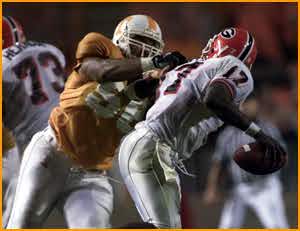 Darwin gets a sack on GA!

Here comes Travis again! Outta the way Tide!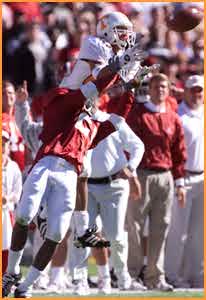 How about that catch? Great Eric!
Tee Martin was named SEC Offensive Player of the Week after 21-7 victory over Alabama.
Why? Completion of 11 of 17 passes for 147 yards and a TD.

Just give the ball to Jamal - TD!
Sorry South Carolina!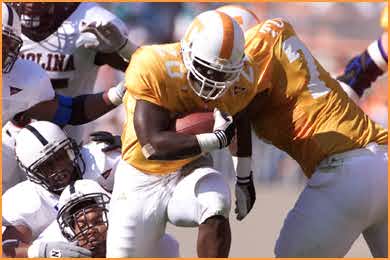 Go Travis Go!! Gamecocks can't catch you!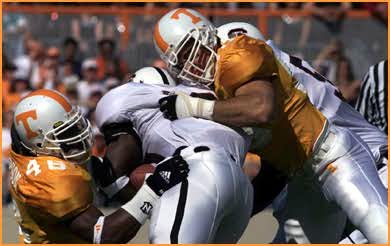 Raynoch gets a tackle - SC!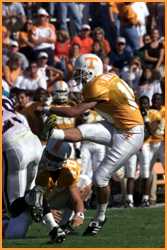 51 yard kick! Take thaht Gamecocks!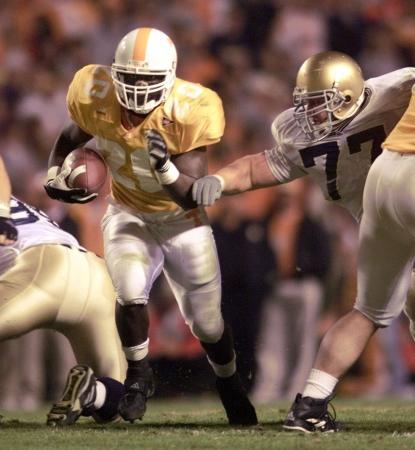 Travis Henry plowing through Notre Dame