Nashville and Country Music!!!
Nashville is called Music City USA for a good reason. Concert halls, auditoriums, clubs, listening rooms, and of course, the Grand Ole Opry, fill the air day and night with country, bluegrass, blues and rock 'n' roll. The Opry, which started in 1925, is now housed in a 4,400 seat theater at Opryland USA. Every Friday Saturday night dozens of acts perform on the Opry stage. Reserve tickets early. Adjacent to the Opry, the Opryland Themepark is filled with rides and musical shows.
The Country Music Hall of Fame and Museum, on Music Row, houses memorabilia such as Elvis Presley's solid gold Cadillac, Minnie Pearl's hat and Chet Atkins' first guitar. RCA's Studio B, where Elvis cut some of his biggest hits, is part of the touf.
For those show want a quiet break from the music scene, a visit to the Hermitage is in order. The home of Andrew Jackson is a magnificently restored plantation home built in 1836. The house, lush grounds and gardens are open daily.

My Favorite Country Music Stars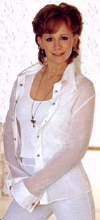 Reba admits she didn't get her success all by herself, and largely credits husband/manager Narvel Blackstock with encouraging her ever-growing dreams. But she adds that she has always been a doer: "God put you on this earth to achieve something, not to go through life waiting to go back to dust. That's a waste."
REBA BITS

Born Reba Nell McEntire, March 28, 1955 in Chockie, OK.
Got her first break in 1974 when singer-songwriter Red Steagall heard her sing the National Anthem at the National Rodeo Finals in Oklahoma City.
Brother Pake McEntire and sister Susie Luchsinger have also been successful in the Country music business.
---
Alan Jackson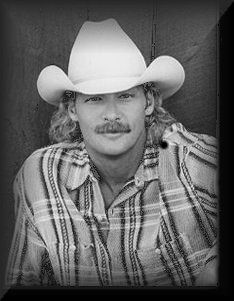 Alan Jackson Puts Family Values Up Front
Alan Jackson is not your typical Nashville country star, even though he is at the top of his class. Staying home and spending time with his family is tops with him. Fishing, flying--as he works toward his pilot's license--and of course cars, are some of his other past times that win out over all those music business schmooze-fests. "I'm not involved with the music business that much," Jackson declares. "I don't keep up with the trades or watch the charts...It keeps me separated from the showbiz side of it." And that's how Alan likes it.
---
John Berry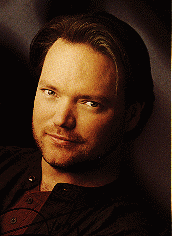 Considered one of the finest tenor voices ever in the business, it was less than five years ago that John Berry was winning fans in the clubs around Atlanta. He was a huge regional success and released six albums on his own before deciding to kick it up to the next level. John moved his family to Nashville in 1992 and began chasing national stardom.
Things were starting to take off; he and his wife Robin were celebrating the birth of their second child when doctors discovered a non-malignant tumor in his brain and had to operate. Fortunately, the surgery went well and John's made a full recovery. In 1995, he went on to be nominated for "Best Male Vocalist" by the Country Music Association, the Grammys and the Academy of Country Music awards. His hit, "Your Love Amazes Me" reached #1, followed by a second gold album, "Standing On The Edge of Goodbye."
Like many great Country singers of today, John Berry admits he's been heavily influenced by performers outside the traditional Nashville sound. While Willie Nelson and Vern Gosdin rank among his heroes, the influence of 70's rock legends like James Taylor, Cat Stevens and Neil Young can also be heard in a John Berry song.
In fact, John feels like there are so many sides and moods to his work, that he's taken an unusual step by releasing his current album ("Faces") with not one, but three different album covers, something that has never been done before in Country music.
Music isn't the only thing John Berry is passionate about. He is an avid motorcyclist who lovingly boasts, "I have the prettiest Harley Fat Boy on two wheels!" But bringing Country music to a wider audience will always be this Southerner's first priority.
---
Official Unofficial LeAnn Rimes Page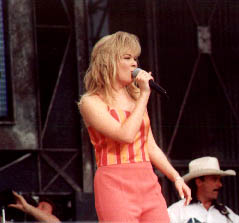 Margaret LeAnn Rimes was born on August 28, 1982 in Jackson, Mississippi to Wilbur and Belinda Rimes. LeAnn, an only child was singing before she could talk. "Daddy has tapes of me singing stuff like Jesus Loves Me, Getting to Know You, Have Mercy, and you could actually understand what I was saying, but when I talked you couldn't understand me at all."
LeAnn Rimes started her career with the song Getting to Know You, at the age of 5 in a local talent show. Wilbur didn't believe LeAnn could win over the 9 and 10 years olds, so he left the talent show before the winners were announced to go hunting. When he returned home he just knew he would see LeAnn crying because she had lost the talent show. Well, to Wilbur's disbelief he was meet at the door by LeAnn, Belinda, and a five foot trophy. He was so happy Wilbur started to cry and he promised LeAnn he would never doubt her again.
At the age of seven LeAnn made her stage debut as Tinny Tim in a Dallas production of the Christmas Carol. LeAnn was a two week Star Search Champion in 1991 when she was eight and had been a regular on Johnnie High's Country Music Review in Fort Worth, Texas. LeAnn made a name for herself signing the Star Spangled Banner a capella in front of thousands of people for Dallas Cowboy football games.
At the age of 11 LeAnn and Wilber headed to Norman Petty's old studio to record her first album "After All" produced by Wilber on the Nor Va Jak record label. The LP featured a version of Blue, which had been sent to Rimes by Bill Mack, Wilbur tried to convince LeAnn that the song was to old and sad for LeAnn but that made no difference to LeAnn, she recorded it and then added the "yodel thing."
"Someone sent me her cd and I played it on the way to our vacation, my daughters loved it. We listened to it over, and over, and over." recalls Mike Curb, President of Curb Records. LeAnn then signed a contract to record the album "Blue" which includes:
Blue
Hurt Me
One Way Ticket (Because I Can)
My Baby
Honestly
The Light In Your Eyes
Talk to Me
I'll Get Even With You
Cattle Call
Good Lookin' Man
Fade to Blue
LeAnn's second album "The Early Years" was released souly because LeAnn's "Unchained Melody" on the reverse side of "Put A Little Holiday In Your Heart" sky rocked to the top of the charts and fans were about to go crazy to get a cd with the song on it. "The Early Years" contains some songs that were on "All That" and some newly recorded songs. "The Early Years" includes:
I Will Always Love You
Yesterday
Share My Love
Sure Thing
Broken Wing
The Rest Is History
I Want To Be A Cowboy's Sweetheart
River of Love
Blue Moon of Kentucky
Unchained Melody
LeAnn counts Barbara Streisand, Patsy Cline, Reba McEntire, and her parents as her musical influences. Off of the road and out of the studio LeAnn enjoys riding horses, shopping, shopping, oh yeah and did I mention shopping. When asked what she would like to do now LeAnn responds by saying "I would like to continue my music career and maybe become and actress." If LeAnn continues to keep her head on straight it looks like the only way for this incomparable teen is up to the blue clear sky!

Country Music Links

Country Music Magazines On-Line

Record Companies




Back to Main Page