Goodbye Old Friend
Friday, January 23, 1998
Jackson, Tennessee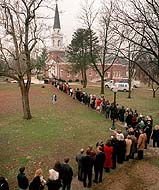 Stars show their 'True Love'
Story by W.Matt Meyer, January 26, 1998
(Photograph AP)@copyright 1998 The Jackson Sun
Usually they create a lot of noise. But on Friday, stars of country and rock 'n' roll music came and left silently for a friend's funeral.
George Harrison, Garth Brooks, Jerry Lee Lewis, Johnny Rivers, Ricky Skaggs, Billy Ray Cyrus and Wynonna (along with her 18-month-old daughter, Pauline Grace) all came to Jackson to attend Carl Perkins' funeral service at Lambuth University's Womack Memorial Chapel. Perkins died a week ago today after a stroke.
The stars were here to celebrate a life that brought light to so many. But the presence of all the celebrities led to rumors and speculation: How long were they here? How did they get here?
Contrary to rumor, Paul McCartney was not in Jackson (he was in the Bahamas), Bob Dylan was not here (he was in New York playing a gig) and George Harrison did not spend the entire week with the family, said Jerry Elston, a deputy with the Madison County Sheriff's Department.
Elston, who helped coordinate security efforts all week for the Perkins family, also played guitar in Perkins' band for the past five years.
"At some later time, Paul will probably come visit the family here," Elston said, "But I won't even know about that."
The Beatles, including Harrison, McCartney, Ringo Starr and the late John Lennon, were heavily influenced by Perkins' music in the early '60s.
Harrison flew in from his home in Los Angeles with his wife, Olivia, and arrived in Jackson on his personal jet at 1:10 PM Friday, Elston said. He was taken to Lambuth's Womack Chapel and ushered in quietly for the 2 P.M. service.
"I didn't even know he was there until he got up on stage," said Jackson resident Rookie Murphy, who attended Friday's funeral.
"Harrison was asked specifically if he would like to comment to the press," Elston, said. "He said he was coming only for Valda and the kids."
At the end of the funeral, Wynonna asked Harrison to sing. Harrison obliged by playing Skaggs' guitar and singing Perkins' "Your True Love." Afterward, he headed back to his jet at McKellar-Sipes Regional Airport and flew back to Los Angeles, Elston said.
Local authorities knew Brooks wanted to come but were not sure he would make it until just moments before the funeral.
"Garth just walked up to the chapel and tapped (Jackson police Lt. Edmond)Cepparulo on the shoulder and said he wanted to come in," Elston said. Brooks arrived and left on his tour bus. "He just kind of materialized out of the woodwork."
Of the four celebrities that spoke at the funeral, Wynonna and Cyrus each arrived from Nashville in tour buses, Skaggs drove his van, and Rivers flew commercially from Los Angeles to Memphis and was driven to Jackosn. All arrived on Friday morning, Elston said.
Other celebrities in the crowd were Sam Phillips, Memphis blues singer Rufus Thomas, Paul Berleson of the original Rock 'N' Roll Trio, Stray Cat Lee Rocker and country stars Razzy Bailey and Doug Supernaw.
---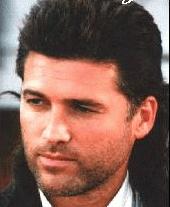 Country singer Billy Ray Cyrus, known for his hit 'Achy Breaky Heart', spoke a few words about his friendship and admiration for Perkins. Cyrus is scheduled to play in Jackson on Feb.28 for an auction to benefit the Exchange Club/Carl Perkins Center for the Prevention of Child Abuse.
---
Doris 'Cousin Tuny' Freeman spoke about her friendship with Perkins and about their work together on the child abuse prevention center and other charities.
---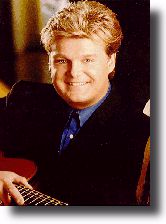 Country singer Ricky Skaggs spoke of Perkins' appearance at a Skaggs show in Nashville's Ryman Auditorium last year. Skaggs won a Country Music Award in 1991 for performing Perkins' hit 'Restless'.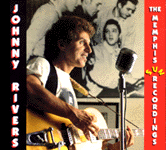 Johnny Rivers appeared on the 'Class of '55' album, singing some of Perkins' songs in 1986. When Rivers played a concert with the Jackson Symphony last year, Perkins joined him on stage for 'Bopping the Blues' and 'Blue Suede Shoes'.
---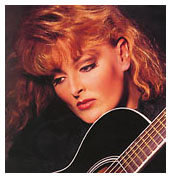 Wynonna, who spoke of her memories of Perkins, sang 'How Great Thou Art'. Wynonna and her mother, Naomi Judd, have written songs with Perkins in Jackson. One, 1989's 'Let Me Tell You About Love' went to the No.1 spot on the country singles chart and was nominated for the Country Music Association's song of the year award.
---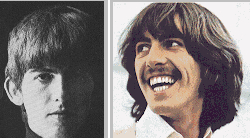 George Harrison, a Beatles member, played 'Your True Love', a Perkins song, at the funeral for the rockabilly legend on Friday, after being coaxed on stage by Wynonna. Harrison sang lead on the Beatles' version of Perkins' 'Everybody's Trying to Be My Baby', and has recorded other songs with Perkins, like the 1996 'Distance Makes No Difference'.