Welcome! - please come in and visit "for a spell" as my grandmother used to say. If you aren't interested in my football passions, country music, or Elvis - maybe you'd like some help designing and building your own homepage. Or maybe you'd just like to sit a spell on my shady front porch here in Tennessee with a glass of iced cold tea.
As you can tell my favorite song of all time is "Crazy" which was sung by Patsy Cline and written by none other then Willie Nelson.
---
Welcome to Tennessee. Tennessee is proud to be the home of country music, Elvis, and some of the most down to earth people in the world. As you can see

I love the Tennessee Vols-1998 SEC and National Champions. And now that Peyton Manning has been chosen to play for the Indianapolis Colts I have become a fan of a Yankee team - will wonders ever cease?

I'm also a fan of

The Tennessee Titans.

Gator Watch


Only because my hubby is a Florida Gator fan.
---
---

I have Fibromyalgia (commonly known as FMS). If you have FMS or just want to know more about it please visit my Fibromyalgia Page by clicking on the button to the left. This condition affects about 5% of the total population - mainly women.
---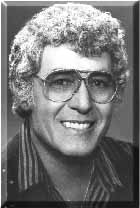 My Tribute to Carl Perkins
To Jackson, Tennesseans, Carl was more than the writer of "Blue Suede Shoes" and the "father of rockabilly music". He was one of us. Click on his photo to read about his life and about why we'll never forget him in Tennessee.




---
HTML Tutorial!!
Graphics
Midis
Java
Javascript Tutorial
Free Homepage Building Assistance
Your own homepage - your ultimate calling card. Technically a home page is an interacive Web site but that's a stale description when you consider that you can use your site to expound on all your favorite interests.
The first thing to do is to decide exactly what to include in your homepage. It's a good idea to Surf other homepages to get some ideas concerning subjects, design and all the extras. And if you would like to find out what's not good when designing your page check here.
---
My Other Homepages:
My Button Collecting Site - I am a button collecting addict. I also sell duplicates of my collectible buttons.
Family Ties are Forever - my site for personal genealogy - another of my passions is family history.
The Horton Surname Resource Center - I maintain this site which is affiliated with surnameweb.org.
Love and Truth Church - my haven in the midst of the storms of life.
---